Pioneer DJM-V10 has 6 Channels
How many channels?
Yes 6 Channels are on the brand spanking new Pioneer Mixer DJM-V10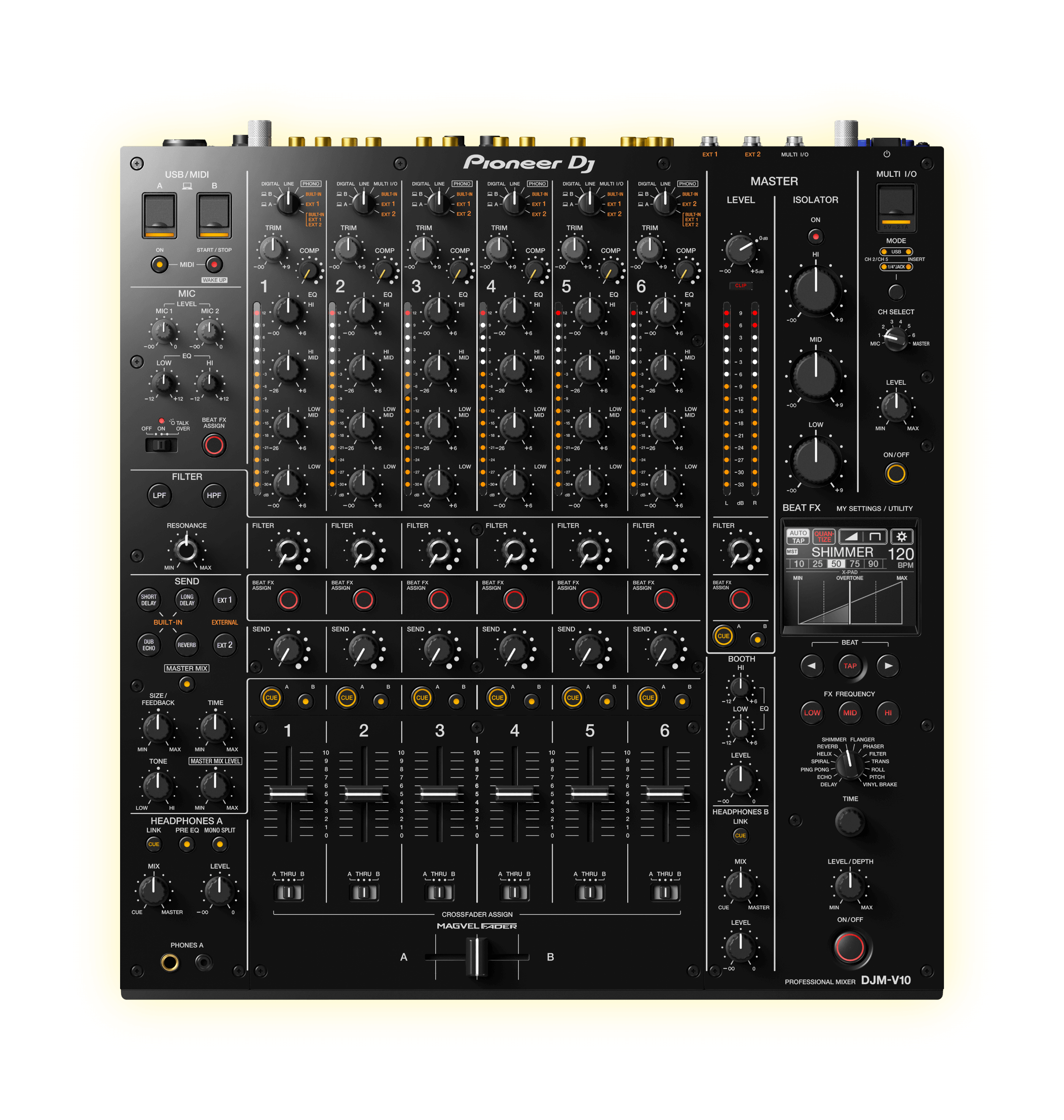 Putting aside that it's got more channels than most djs will ever use (I've seen some use 1, laptop plugged into one of the lines) This mixer looks very very sweet!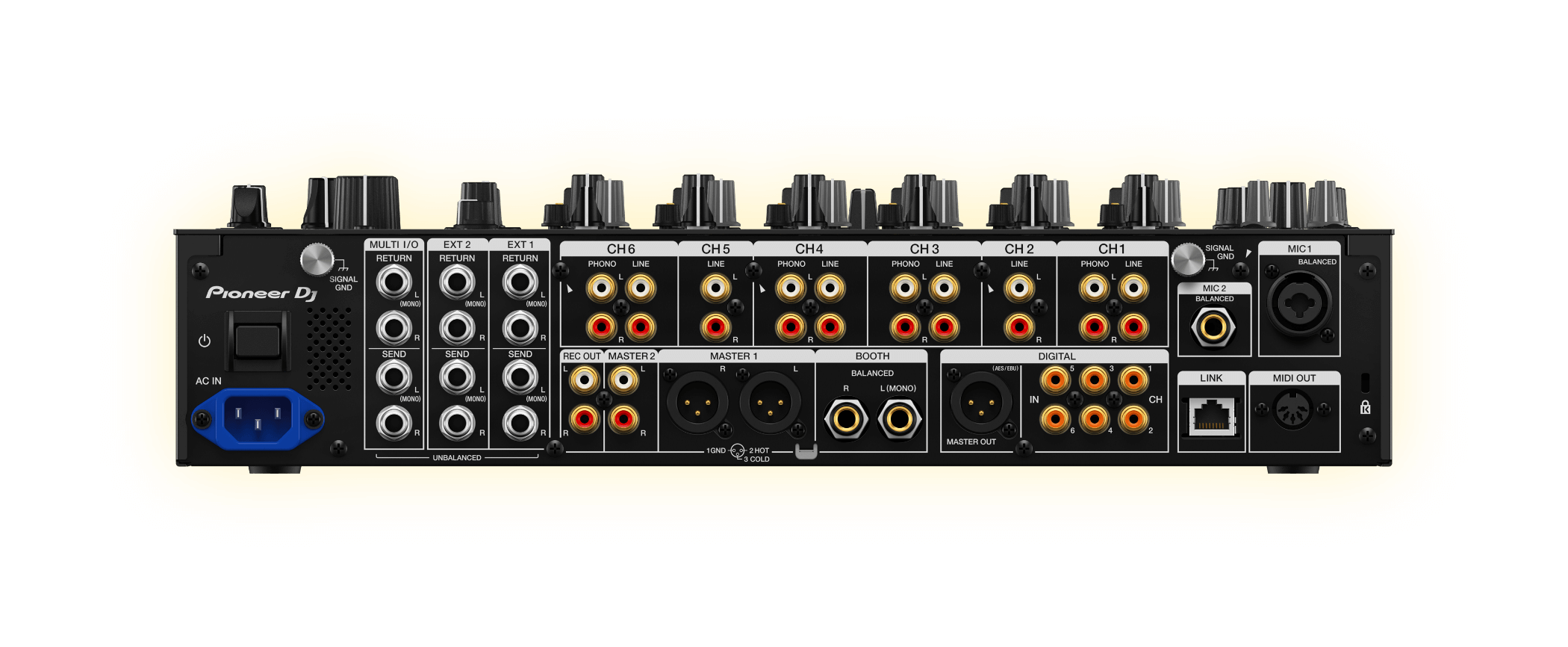 The look of the quality of the buttons faders and the effects screen has us very excited.
The Beat effects knobs are of a generous size, filter for each channel nice!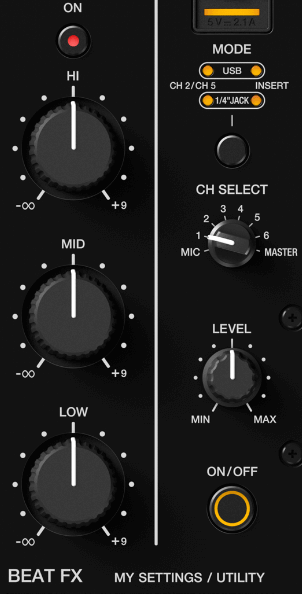 The Compressor . . . Ok for anyone who's a sound junkie (we are guilty) each channel has a compressor, and this is prefect for any producer djs who may have not mastered tracks and want to test run them, by putting some compression through it can beef it up, this is the same for some older tracks that could have done with modern compression. This feature is something we hope they bring into a 4 channel mixer.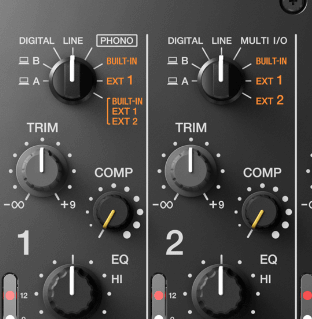 We saw some comments online about Mic eq, and this unfortunately has the standard high and low like all Pioneer Mixers. (We want more EQ Power on Mics)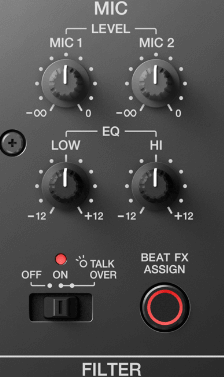 Channel EQ: A very tidy 4 band EQ this is a lot of extra twiddling for the experienced DJ.
We would love to tell you more, but we want to get our hands on this and give it a run in the studio to get to know it.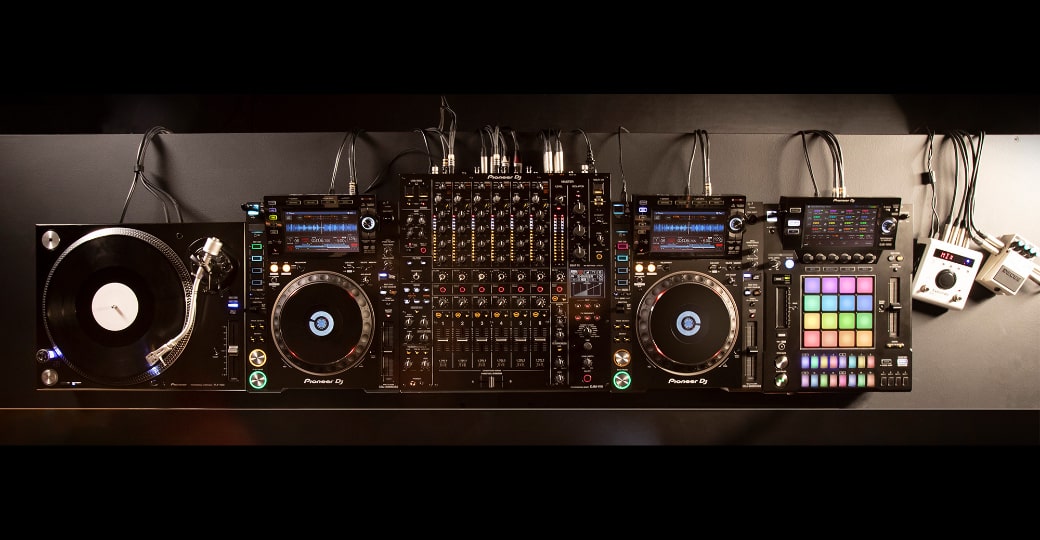 We saw the price of €3,299.00 on DJbox.ie essentially €1,000 more than the DJM900 Nexus 2 and can understand why it's so high, It's a professional DJ mixer, it's got 2 extra channels, all the amazing features, this is most likely club install and festival rider favourite to come.
for more see Pioneer dj site click here