Have Denon out done everyone?
Without this site turing into a Denon commercial, it's deffo not! They just seem to be coming from all directions with new kit! And it seems to be getting everyones attention!
Denon presented us with 2 new players last week
click here to read about them
And now they've just thrown down another bit of kit that could be a game changer!
Prime Go and Prime 2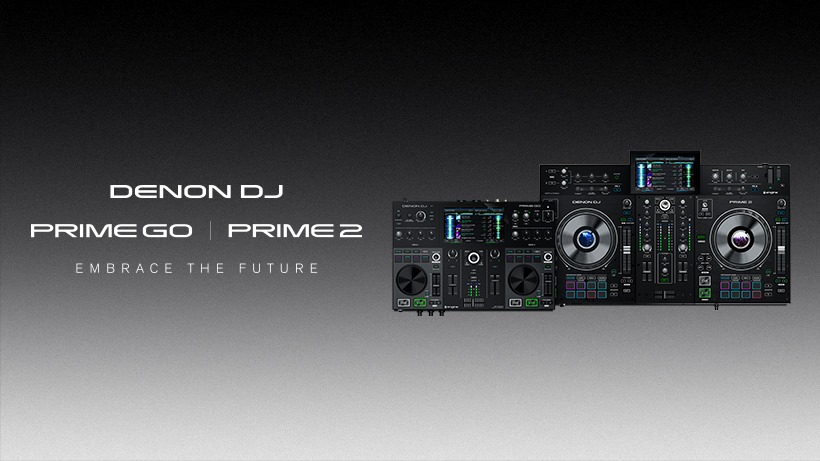 Here's what Denon say about them on facebook
PRIME GO — Ultimate Portability
Prep your set on the move, throw PRIME GO in your backpack, then rock any gig with a fully-featured, pro-grade DJ performance workflow. Keep the music flowing at any event imaginable, powered by an internal rechargeable lithium-ion battery. PRIME GO is the best, no-compromise unit for any event.
That's right a battery!!!! okay! Who's this aimed at? how long does the battery last!
INTRODUCING PRIME 2 – A POWERHOUSE 2-CHANNEL STANDALONE DJ SYSTEM WITH 7" HD TOUCHSCREEN
PRIME 2 brings the Engine Prime eco-system to DJs at all aspirational levels of their career – the power of PRIME in a 2-deck unit, delivering the pinnacle in DJ performance and creative workflow. The PRIME 2, is a 2-deck standalone DJ system with 7-inch multi-touch/gesture display, pro-mixer section, powerful performance pads, capacitive-touch FX knobs and dedicated dual-mic channels.