Akai MPC one is a game changer
At first look the MPC is impressive, it's a stand alone MPC no computer required it's got 2 GB RAM, 2GB Onboard Storage, 2GB pre-installed content, Mac & PC Controller for MPC Software (included), 4 TRS CV/Gate Jacks, 8 Outputs Total USB 2.0 Slot for Storage Drives or Midi Controllers for use in Standalone, Stereo Line Level Inputs, an impressive 7" Multi-Touch Display.
lets have a look
So essentially it's a stand alone production unit, that has build in content but you can add your own to create your unique sounds.
Inside there is Beat programming, editing, mixing FX and instruments, Edit and trim samples with hand gestures on the 7" touch screen display.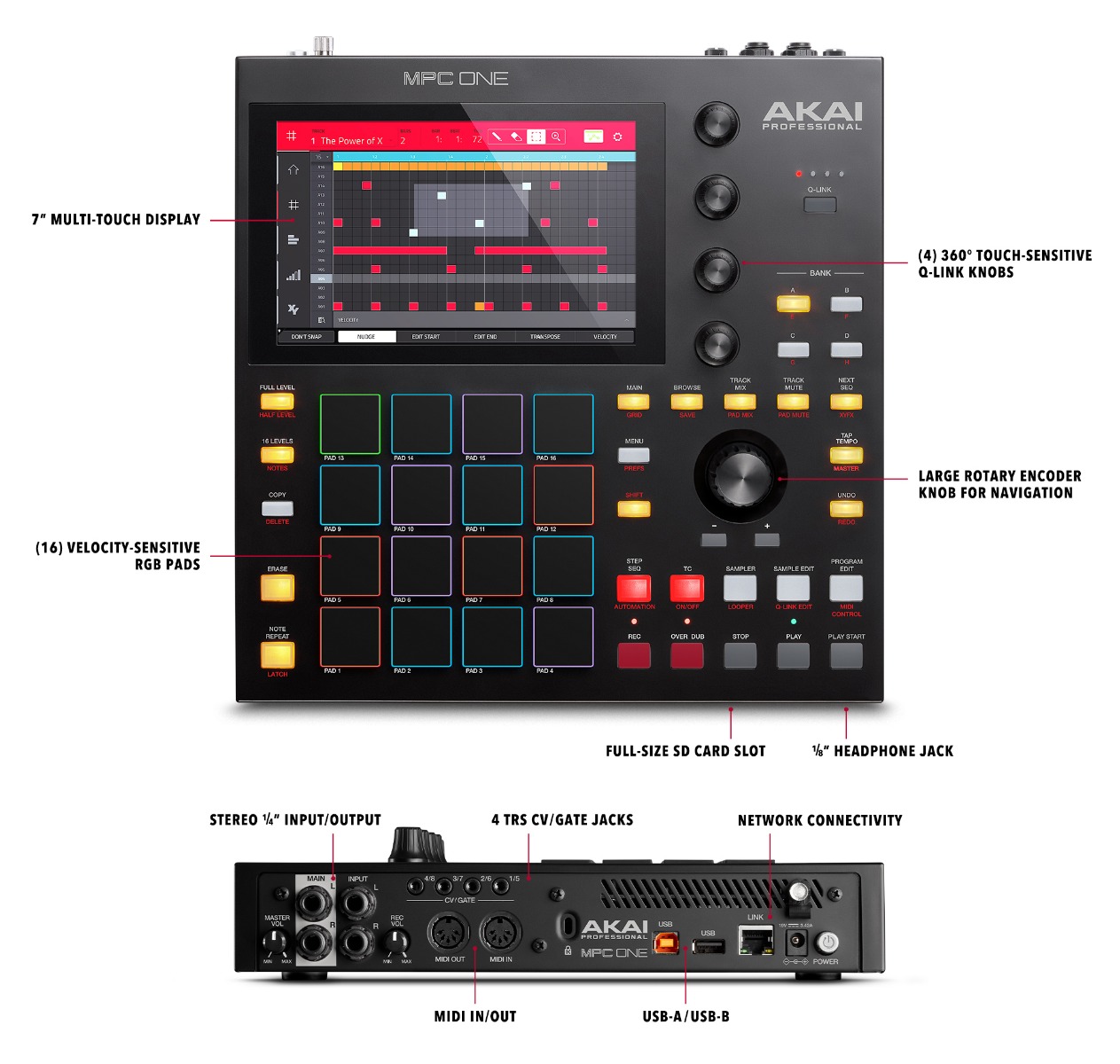 I think as DJing is getting more creative and DJs needing to explore and up there game to stand out, getting hands on and experimental with the Akai MPC One is deffo going to turn heads.
Akai seem to have there 'what do people want and need' hats on, because there is a complete range of Akai MPC One video tutorials explaining 'how to do' in fact there's
29 of them.
How much does this cost? €749 which in comparison to it's bigger sibling its €1,000 cheaper.